davefair wrote:

O.C.,
Yea he's pretty good. I'm more of a Don Rickles kinda guy or is that Donald Southerland?
I dunno - they look so much alike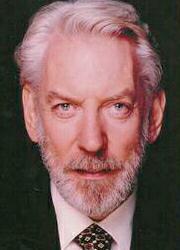 OK, I'm glad you brought this up ...
we have a date of 12/21/2012.
No, we don't ... we have
NO
date. What we have is the restoration of the only information lost, what would be in our heads if history hadn't changed, which is: If ET shows up - there is a reason, and it probably isn't good. What I have looked at connects everything to a coming superwave, just like the last two times this happened. Whatever is going to happen, just sit back and relax ... "they" will handle the details.
WE created the 2012 picture, and there is a possibility that MAYBE the PTB are going to do something ... but there is no conclusive data to back that up. All we need to get into our heads is what we lost - if they show up, THEY will take care of everything - period.
We have a position of Orions Belt when seen from a specific point, that is what they have been trying to tell you? All you need to do is figure out where that point is. longitutde and latitude. Then it behoves you to be there at that time and place. Maybe just a little early though.
No. There is no
positioning
involved. The Orion nebula is the archetype of the symbol involved - and that's as far as it goes. Representations of the "arrow" (belt area) were also used, but it's the nebula itself that is the archetype. Orion is only in this because it's the constellation that holds the nebula. If you need pics I can post them again.
All we have to do is know THAT MUCH - that's it. We don't have to go anywhere, or do anything other than reprogram our brain to trust them if they suddenly show up, or whatever happens.
Let's say, for conversation sake, that the "event" didn't happen for another 50 years. We would be responsible for keeping this tiny bit of information alive and circulating until it was needed. This was all the ancients did, it wasn't a dominant part of their life, it was just a single piece of information - period.
I alway kinda liked Bob Newheart. We got a break down here had two days of solid rain. I wish I could have shipped some of that your way.
I haven't heard anyone mention Newhart in YEARS.